Description
Dynamic performance monitoring provides insights on your VO2 max, recovery, training load focus, heat and altitude acclimation, nutrition, hydration and more.
MTB dynamics track jump count, jump distance and hang time as well as Grit, a measure of the ride's difficulty, and Flow, which tracks the smoothness of your descent so you have a score to beat next time
Cycling safety features include new bike alarm, group messaging and tracking, assistance and compatibility with Varia rearview radar and lights so you can see and be seen
Includes routable Garmin Cycle Map with popularity routing — which helps you ride like a local — plus off-course recalculation and back to start; integrated Trailforks data includes trail difficulty ratings
Customise with free apps, widgets and data fields from the Connect IQ Store
Battery life: up to 20 hours with GPS; extendable up to 40 hours with the optional Garmin Charge power pack or in battery save mode
Who cares that the Edge 530 cycling computer puts trail maps and ratings at your fingertips and offers insights to help you improve? You do. So, whether you're an enduro extremist, a black diamond expert or somewhere in between, Edge 530 is ready to tame the trails with you.
Features
Navigate Every Turn - Edge 530 is preloaded with the Garmin Cycle Map, including turn-by-turn directions and navigation alerts that notify you of upcoming turns. To help you ride like a local, popularity routing chooses from the roads and trails most traveled by fellow cyclists. And Edge 530 is smart enough to guide you back to the route — or back to start — if you deviate from it or decide to head home early. And with route calculation speeds 2 times faster than previous models, you'll spend more time riding, not waiting around.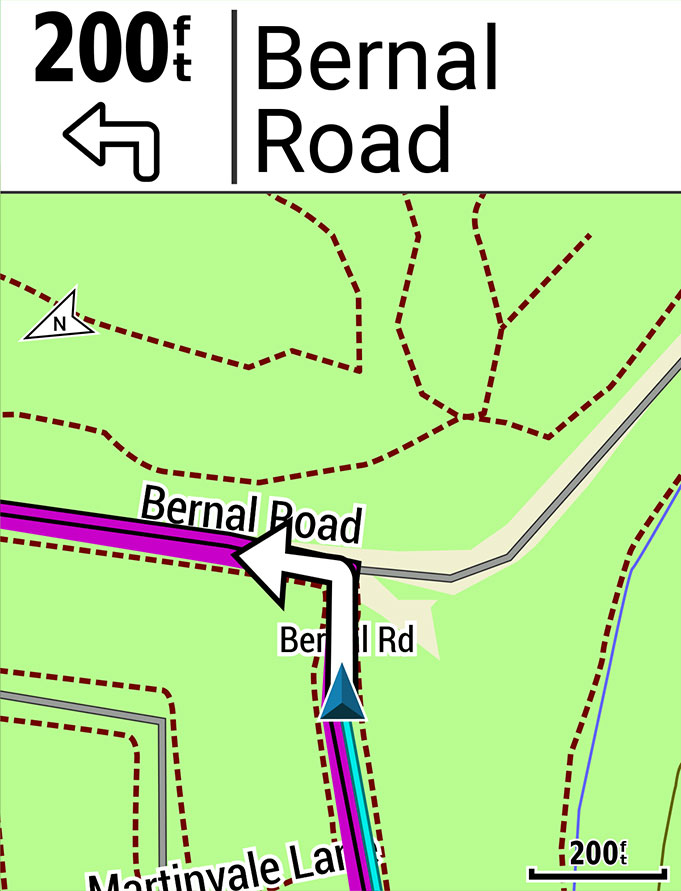 Know What's Ahead with Trailforks - The Garmin Cycle Map on Edge 530 comes with integrated TrailForks trail data. And with the preloaded Trailforks app from the Connect IQ Store, you can seamlessly sync your rides planned on Trailforks right to your Edge. Trailforks features trails from more than 80 countries, including topographic information, points of interest, heatmaps, trail conditions and much more. It will even guide you to appropriately graded trails based on your technical ability. And when you stop mid-ride, the new Forksight mode automatically displays upcoming forks in the trail, and gives you context by showing where you are within a trail network. Wherever you ride, you'll have access to the best, most up-to-date information so you can have a smooth ride — no matter how challenging the trail.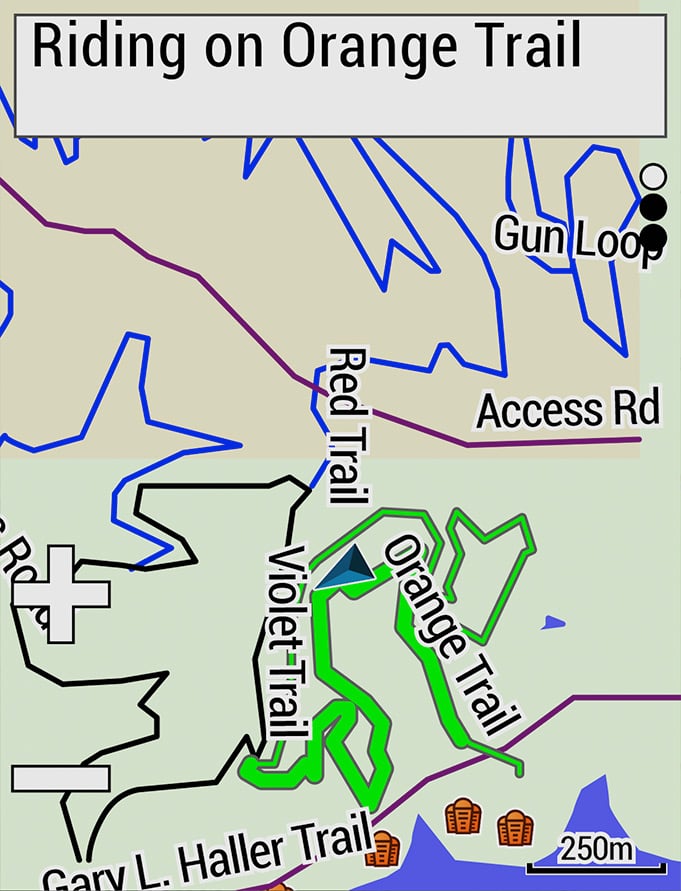 Own Every Jump - With Edge 530 on your stem, you'll capture every bragworthy stat. It tracks the epic details with new MTB dynamics such as jump count, jump distance and hang time. So, when you huck an incredible 20-footer, you'll have the recorded data to prove it. Edge 530 also has ratings for Grit and Flow. Grit rates the difficulty of a ride using GPS, elevation and accelerometer data. Flow measures how smoothly you descend a trail. These metrics are visible in the activity summary at the end of every ride and are color coded on the map of your tracklog on our Garmin Connect online community, so you know your score to beat next time.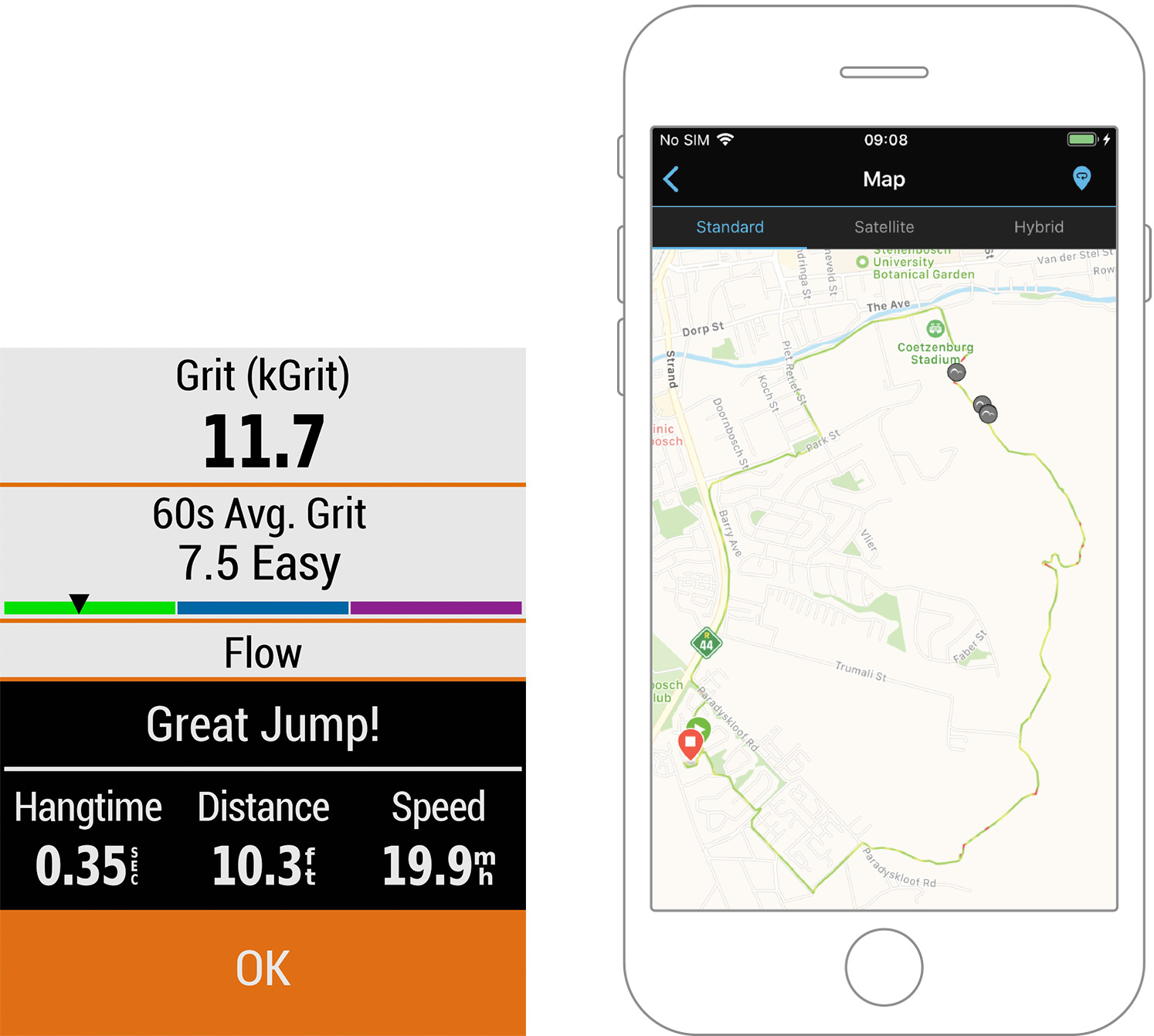 Take Your Training to the Next Level - Your Edge 530 device goes beyond data collection — providing dynamic performance insights that can help you beat your best. See how your body is holding up in different environments with heat and altitude acclimation. Get in-ride notifications when it's time to hydrate or eat. See if your last 4 weeks of riding were balanced in terms of endurance, threshold and high-intensity efforts. When paired with compatible Garmin sensors, you can even access power curve, a new power tracking metric. No matter where you train, you can sync structured workouts from Garmin Connect and  TrainingPeaks right to your Edge. You can also view your upcoming training for the week and launch into the relevant workout seamlessly when required.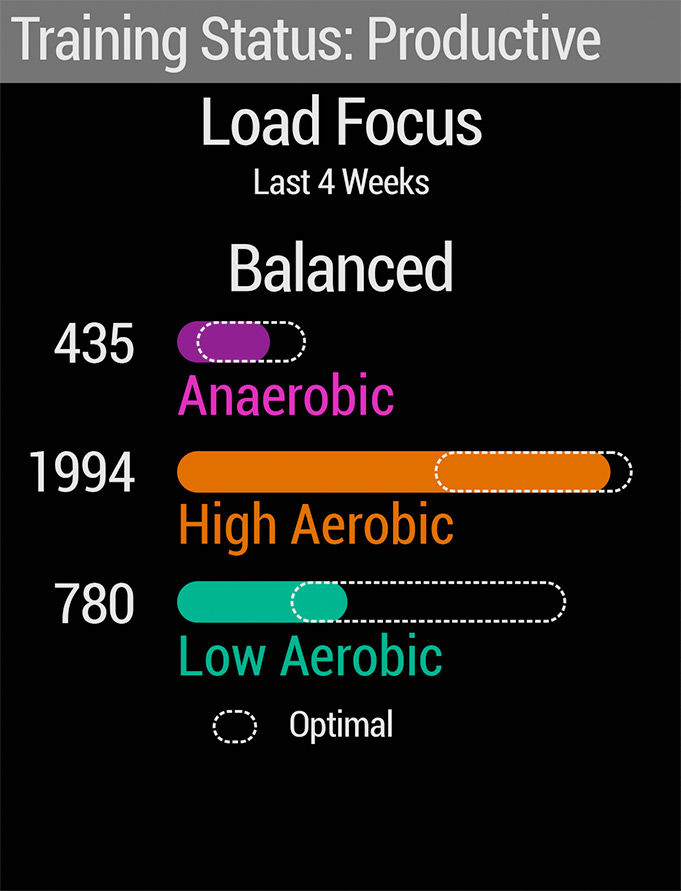 Climb Like a Pro - Climbing can become your secret weapon with Edge 530 and the new ClimbPro feature. It automatically shows the remaining ascent and grade when you're climbing while following a route or course. This helps you gauge your effort over the course and see how much you have left to suffer.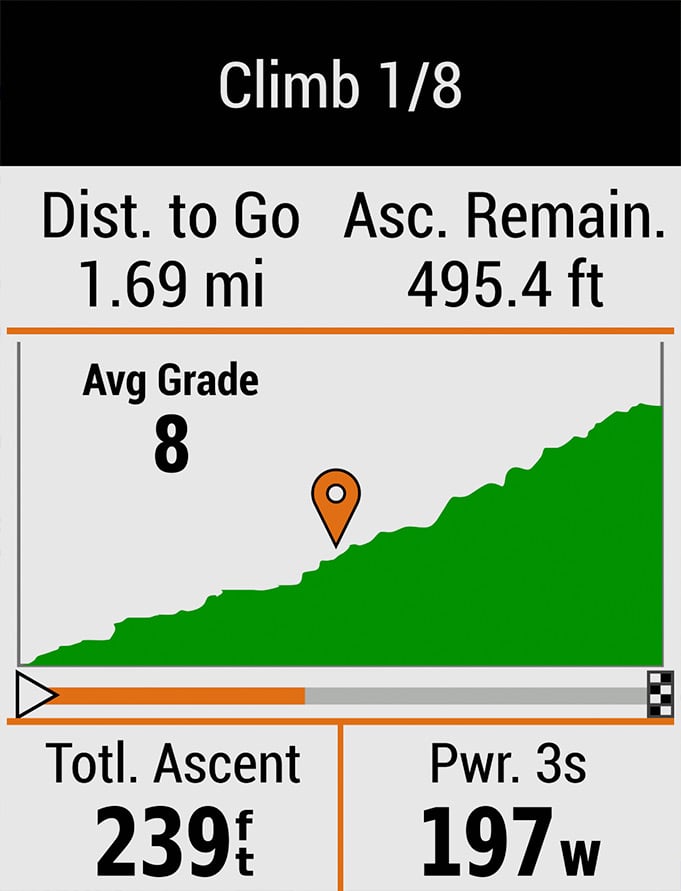 Ride with Confidence - When you're cleaning the rock garden at 20 miles per hour, you need a device that takes safety seriously. Edge 530 allows for group messaging and tracking, so you can stay in touch when your friends are out of sight. It also has the assistance feature, which allows you to manually send your location to emergency contacts if you get into difficulty. For even more awareness, pair Edge 530 with our Varia rearview radar and lights so you can see and be seen. And the new PIN-protected bike alarm will notify you on your smartphone if your bike is moved while you're inside getting water or making a pit stop.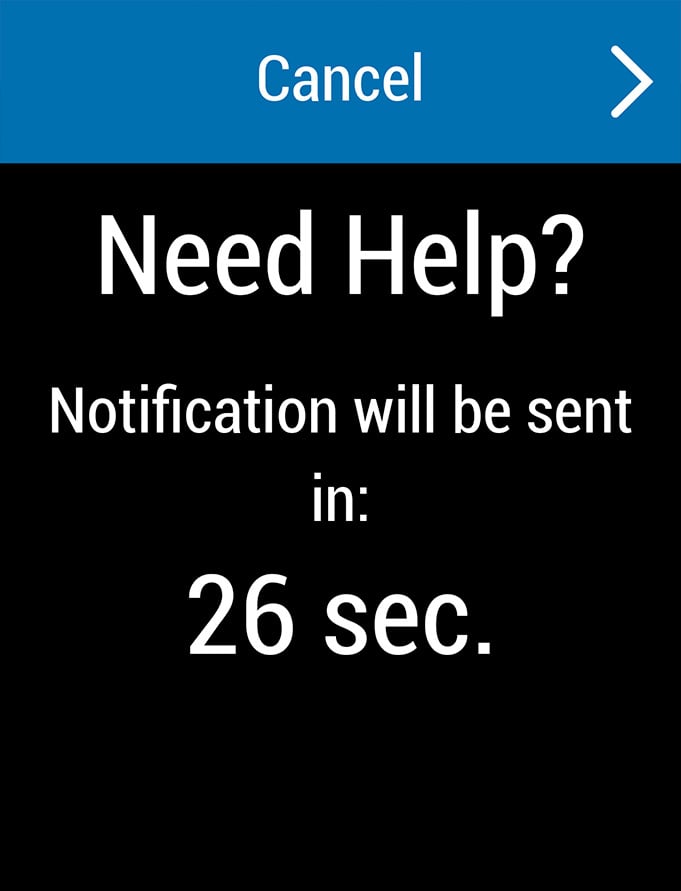 Shimano Steps eBike System - Pair a compatible Edge cycling computer with a supported Shimano Steps eBike system, and receive a dedicated eBike status screen, data fields and support for system status and warning messages. In addition to Edge metrics — such as time, distance and speed — you can also view your assist level, gear position, battery life and remaining range during a ride.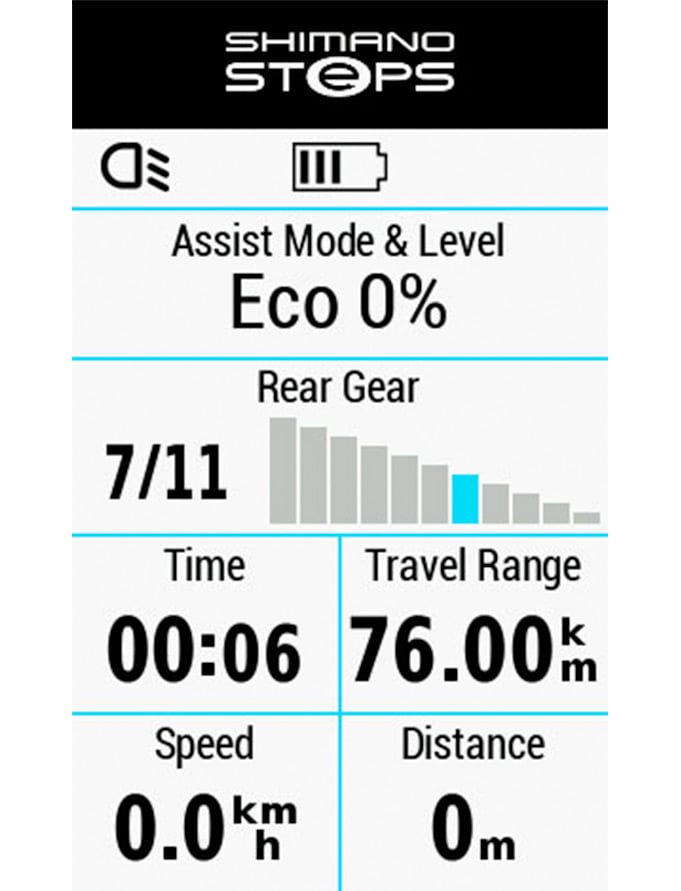 Customise Your Device - Only Garmin lets you customize your device with free apps, widgets and data fields from the Connect IQ Store. Apps such as the AccuWeather MinuteCast let you know when the rain will stop so you can determine the ideal time slot for your ride. And if you plan your rides on sites such as Strava, Komoot or Wikiloc, download those apps so you can have your favorite routes imported directly to your Edge. Or if you're looking for a nearby café or bike shop, use the Yelp app to download their locations, and route directly to them on your Edge device.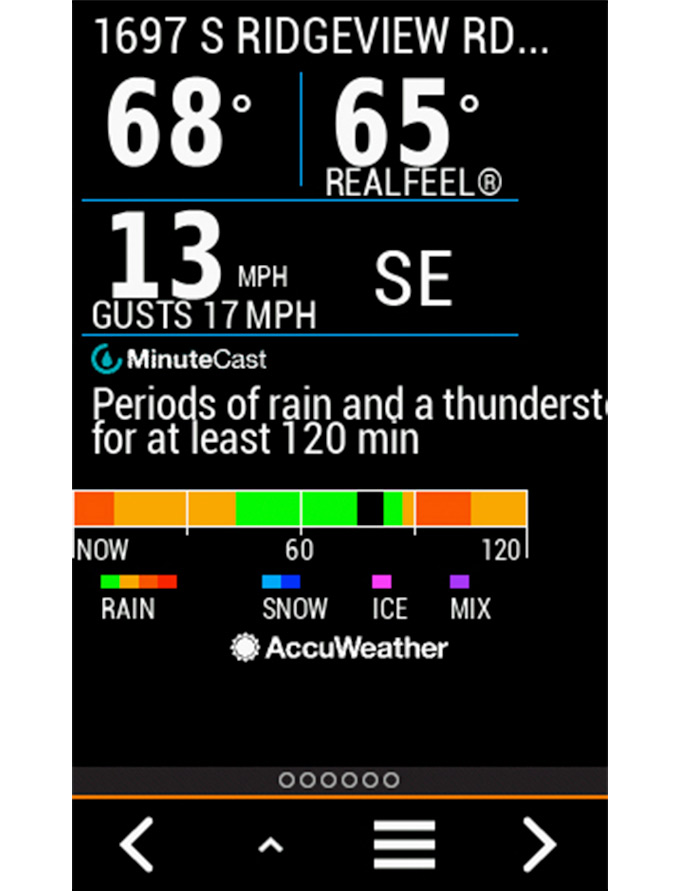 Compatible Devices
Varia Rearview Radar
Varia RTL510
Varia Smart Bike Lights
Varia UT800 Smart Headlight
Vector 3
Vector 3S
Payment & Security
Your payment information is processed securely. We do not store credit card details nor have access to your credit card information.