Description
Absoluteblack revolutionary OVAL BASH GUIDE™ (bashguard) is here. This is the only bash guide on the market that is designed specifically for Oval chainrings, keeping your chain secure at every single crank position. Oval bash guide™ bashguard has unique adjustable chainline from 48-53mm making it compatible with every single bike setup. It is the lightest bash guide on the market, but as durable as much heavier counterparts thanks to genius design and titanium hardware.
| | |
| --- | --- |
| Size (Mass +/-1g): | *69g including ALL TITANIUM hardware |
| Fits to: | ISCG05 mount |
| Suitable for: | XC, Trial, Enduro, Agressive Enduro |
| Compatibility | any 1x10, 1x11 or 1x12 drivetrain with AB oval or round chainring |
| Chainline | 48-53mm (Boost compatible) by every 0.5mm using 4 spacers (included) |
| Capacity | 26-34T Oval or 28-36T Round |
| Material | Backplate: 7075 aluminium, Cage and bash plate: GF + PA66 polymer composite, Bolts: Titanium Torx T25 |
| In Packet | complete bash guide; chainline spacers set (0.5, 1, 2, 3,5mm); 3x titanium M6 torx T25 bolts |
FULLY COMPATIBLE WITH OVAL CHAINRINGS
Absoluteblack Oval Bashguard is the only guide on the market that is designed specifically for Oval chainrings. Extremely light and versatile, the Oval Bashguard secures the chain movement at every single crank position. Special GF polymer composite bash plate can withstand even aggressive enduro use, keeping the chainring safe from impacts. At the same time it is the lightest guide of its kind on the market.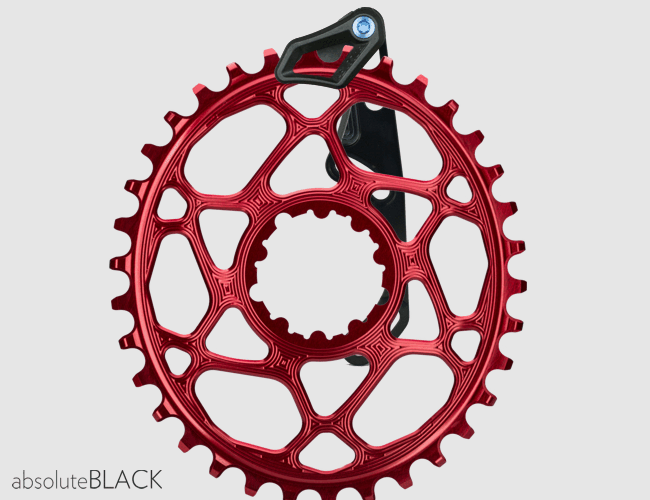 ADJUSTABLE CHAINLINE
Our Oval Bash Guide™ can accommodate any chainline between 48-53mm. That means it fits from 1X setup with 49mm chainline to Boost specific 52mm chainline and much more. Chainline is adjustable in 0.5mm increments, with 4 included spacers 0.5, 1, 2 and 3.5mm.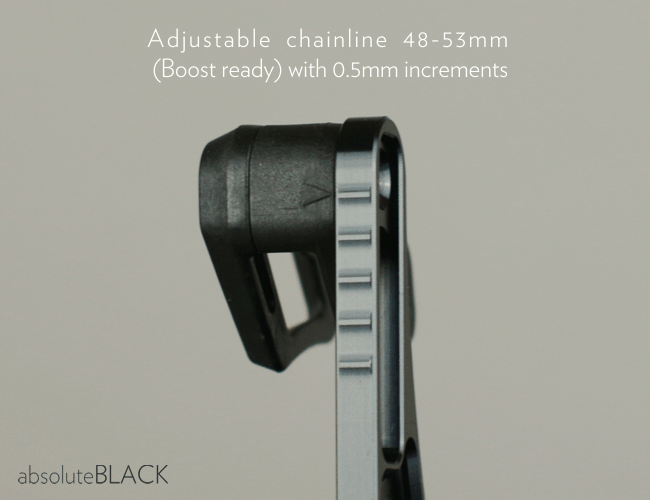 TOOL FREE - FRONT FLIP TECHNOLOGY
Our bash guide has a tool free movable front part of the cage. You can access the chain using your hands only. If you ever need to make small adjustments on the trail after a crash or broken chain, you don't have to worry about removing the bash guide. You simply flip the outer section of the guide with your fingers, which will give you free access to the chain. Once you've made adjustments, you flip it back.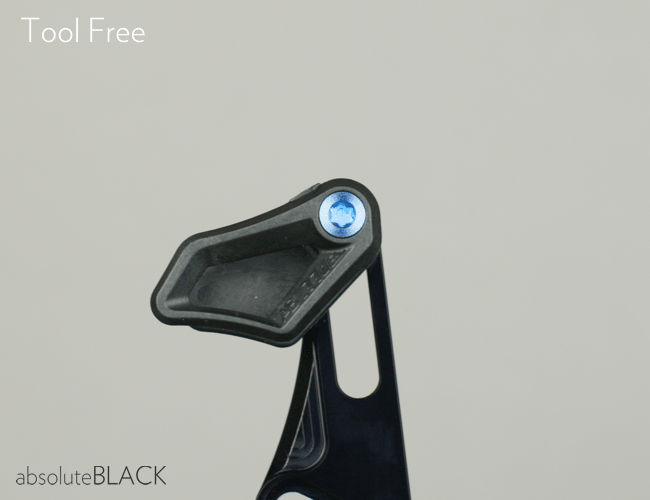 ADJUSTABLE SIZE
Our chain guide can accept oval chainrings from 26-34T and round rings from 28-36T. Small markers on the side of the back-plate show the ideal position of the guide for your desired chainring size.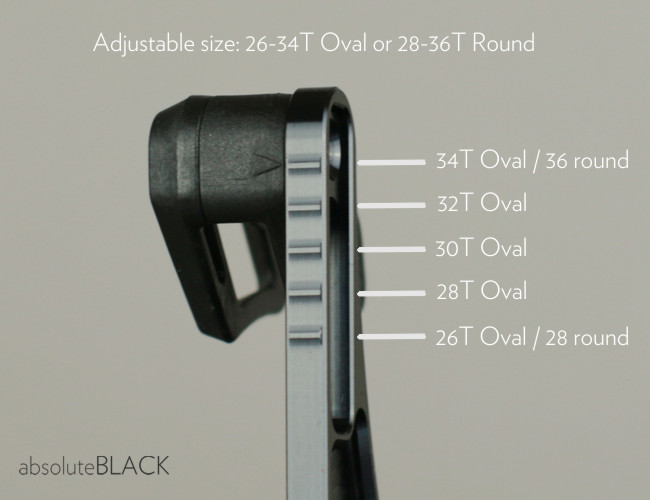 HOW TO MOUNT ABSOLUTEBLACK OVAL BASH GUIDE™ BASHGUARD
In order to mount chain guide correctly please refer to the video below and download Oval bashguard instruction PDF
Designed in UK. Manufactured in Poland (EU). The World's best OVAL chain guide.
Payment & Security
Your payment information is processed securely. We do not store credit card details nor have access to your credit card information.