Girls Only Mountain Bike Skills Ride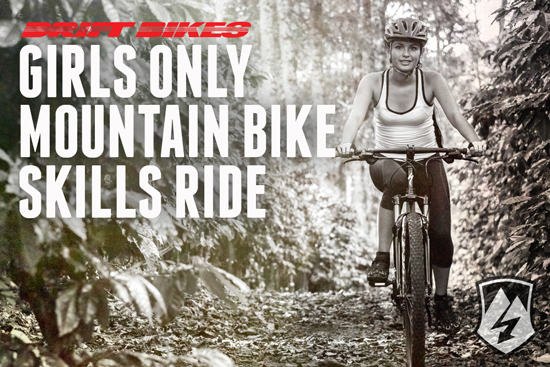 Sign up for our Girls Only Mountain Bike Social Ride on Saturday 19th October. This is a guided ride which will start from our store at 2/47 Northcott Drive Kotara heading up and into Glenrock for an easy lap through our beautiful local Mountain Bike trails. This ride is primarily a social ride but will include a short skills tutorial in the middle of the ride. Registration is essential for this ride as bikes are required to be checked over a minimum of 7 days prior to ensure optimal performance of your bike on the day. Your registration fee covers a check over instore to ensure your bike is in good working order prior to the ride. This must be checked in prior to Saturday 19th October. N.B this does not cover labour or parts required if it is deemed to be in need of repair. We will also be donating a portion of each registration to Breast Cancer Australia, aiding in the efforts of our friend
Joanne Nelson's Everyday Hero
fundraiser for cancer research.
Is an age limit to attend this ride?
We recommend that this ride is for ages 15 and above.
What experience is required to attend this ride?
This ride is for beginner to intermediate riders how are looking for a couple of extra tips to help improve their riding. Good fitness is required.
Do I need to bring my own bike or will one be supplied?
No. You are required to bring your own/borrowed Mountain Bike and riding equipment. Bikes and equipment must be in sound working order most preferably serviced within the last 3-4 months to ensure optimal performance and maximum reduction in mechanical issues which can result in maximum reduction of FUN for you and the rest of the group.
Where can I contact the organiser with any questions?
Feel free to 
email
 or call us on 0249242600 with any further questions.
Further details of ride requirements will be sent to you upon registration.
Looking forward to riding with you. DRIFT BIKES