TIP DOGS - TAREE TRAILS MTB RIDE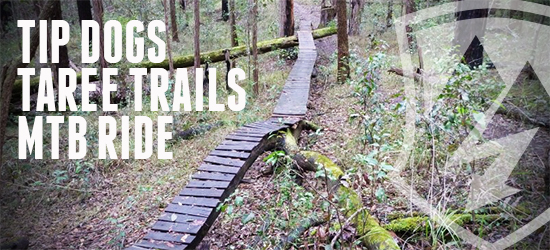 On Sunday November 24th, The Drift Bikes Wolf Pack will visit the very popular Taree MTB trails at Kiwarrak Forest. Over the last few years the local crew have built an amazing reputation for not only their stunning singletrack network, but also their hospitality to visiting riders.
The network is mostly flowing, well groomed XC style trail with some more difficult features as an option if you're game. There's at least 50 kilometers of trail there and we've been promised a guided tour of it's greatest hits, so you couldn't go home unhappy!
Some of us will be travelling up on Saturday the 23rd to make a weekend of it and staying at Old Bar, try - 
check this link
 for some well priced cabins.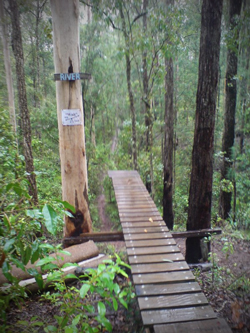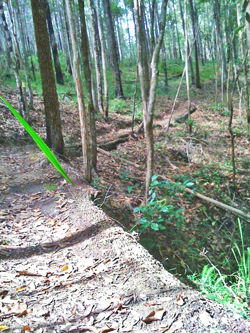 Another option, only 5 minutes ride from the trails, is 
Mansfield on the Manning
 - who support the local MTB Club. They have 2 cabins that sleep up to 5 for $150 / night. The ride will begin in the morning and will go for approximately 2-3 hours. Upon registration exact meeting time and place will be emailed to you. Registration fee includes a compulsory checkover to ensure good mechanical condition of your bike. This must be checked in at least two weeks prior to the trip. If your bike has been serviced at DRIFT BIKES within three (3) months of the ride date this check over will not be necessary. If your bike has been serviced by another store, yourself,dad,mate or grandma in this time you are still required to check your bike in for a check over. N.B. Due to Drift Bikes wanting to insure the best possible chance of zero mechanicals for the upcoming ride we are unable to make exceptions for instore check overs. We will attempt to tighten and adjust any basic mechanical issues during your check over however bikes in unsatisfactory order will need to have necessary repairs completed to be eligible for the ride.