Women's Only Beginners Social MTB Ride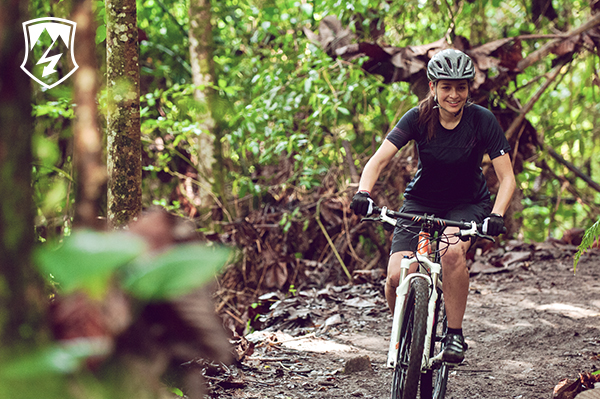 It is on again!

Drift Bikes were wrapped with the number of ladies that attended our last Women's Social Ride in October 2014. We learned, we rode, we had fun and there was lots and lots of laughter. It was a huge success!


Because of the wonderful response from the ladies that attended, we have decided to put on another ride.  

The Drift Skills and Social Ride is aimed at beginners of mountain bike riding (MTB). The ride is designed to introduce you to Glenrock mountain bike park whilst increasing your awareness of how to tackle the trail in a friendly, low pressure environment. We make sure you understand the fundamentals of your bike and how to use it so that you can tackle the trails in a safe and enjoyable manner.

This is a women's only ride. So gentleman, please stay at home and have a hot bath ready for the dusty return of your wifey, partner, better half, wildcat.

To top it off… The Skills and Social Rides are FREE of charge.

You will be guided through the beautiful Glenrock Reserve by our DRIFT BIKES Brand Ambassadors who have had years of experience and know the local mountain biking tracks extremely well.

Date:
Saturday 7th March 2015

Time & Place:
Meeting time is 2:45pm sharp at Drift Bikes - with the ride leaving after a short briefing. Approximately 3.00pm

Duration:
Approx 1.5 hours

This day will provide:
A great opportunity to meet new people with similar MTB experience.
Better understand your own bike and its capabilities
An opportunity to improve your skills and understanding of mountain bike riding
Opportunity to become part of our ladies social riding community here in Newcastle

Please note:
No Helmet, no Ride.
Gloves are always recommended.
Bring Water - either in a bottle or camelback
No Cross Dressing to meet girls (you boys!!)
You CAN ride any brand of mountain bike!
But most of all…….Must have fun!

We would love to see more and more ladies out on their mountain bikes. So if you would like to attend, please register and have a fun day!